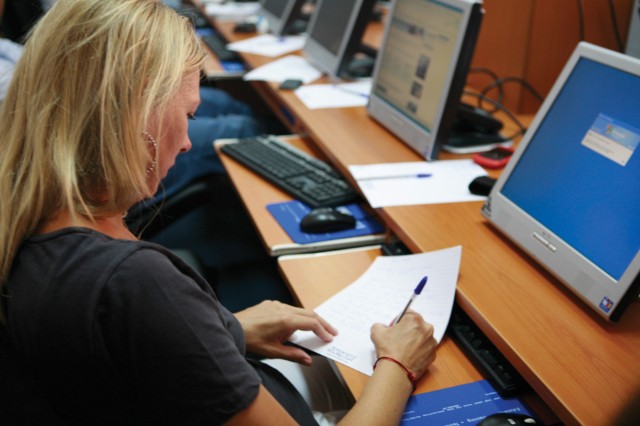 AMIDEAST Online features two types of web-based learning for its students: blended learning and virtual online learning.
Blended learning consists of web-based resources that support and supplement face-to-face (F2F) training taking place in classrooms at our country offices and training sites. To join a course with blended learning delivered on this platform, you will first need to be enrolled by your teacher when you sign up for a F2F course at a local AMIDEAST training facility. The availability and content of blended learning varies and is determined by each country office.

Virtual online training available on this platform is best described as self-study, self-paced courses.  You can join these courses from anywhere since they are offered regionally. With this type of training, you study entirely online with or without a teacher. They are typically more specialized English than the blended learning courses and ideal for individuals who cannot attend a F2F course and who are highly motivated to study using a computer or smartphone.
Provided below are two of our virtual online courses currently available for regional users. Click to learn more about them. More courses are under development and will be ready in the near future so check back from time to time.