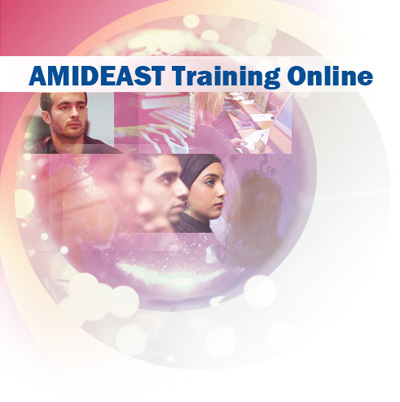 Looking to improve your English? Planning to study abroad? Raising a family? Working full-time?
AMIDEAST Online offers more flexibility in when and how students can develop their academic skills, and enables professionals to continue their education at times and places that fit busy schedules.
We understand the learning circumstances and time constraints of today's student - that's why we offer a flexible, enhanced online learning experience. Our online training has been developed and inspired with you, the adult learner, in mind. You will find:

If you're new to AMIDEAST Online and want to enroll in a course, you'll need to contact your local AMIDEAST office for more information. You can, of course, view some of the courses here. For our regular users, login with your username and password to continue a world-class learning experience.
Welcome to virtual learning the AMIDEAST Online way!